The laser vision system ensures safe driving in the conditions of limited atmospheric transparency (fog, rain, snow, etc.). On the monitor installed in the driver's cab, images of the path and the surrounding area in front of the vehicle are formed. The system includes an optoelectronic unit and a control panel.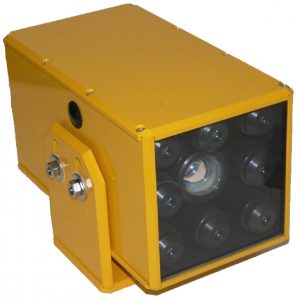 SPECIFICATIONS:
Distance to the surveillance area:
min 20 m,
max 80 m
Observation depth:
min 20 m,
max 80 m
Viewing angle:
vertically 10°
horizontally 20°
Operating voltage: 24 V
Working temperature range: (- 50 ÷ + 60) °C
Power consumption: < 100 W
Weight:
opto-electronic unit < 6,5 kg
control panel < 0,5 kg
dimensions, mm
opto-electronic unit 260 × 170 × 200 mm
control panel 155 × 94 × 37 mm
ADVANTAGES:
the developed system gives a familiar image of the road situation on a monitor installed in a cabin, similar to a usual television picture of the surrounding terrain in real time; in contrast to IR cameras in the developed system, the image is obtained not only in the dark but also in difficult weather conditions.